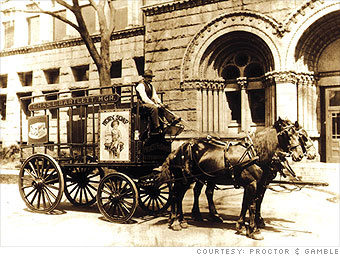 Copied and Posted by Yi-Xin Jin (Lily)
Think a recession is a bad time to start a company? Imagine if the founders of these major corporations had thought the same.
Company: Procter & GambleTicker:
PG
Industry: Household productsFounded During: The Panic of 1837

Candle maker William Procter and soap maker James Gamble joined forces to start a small household-goods business in Cincinnati. It was a risky move for the brothers-in-law: The shaky economy had a full six years of financial crisis ahead. Massive migration to the West caused land prices to rise, and inflation soon followed. Under President Martin Van Buren, bank failures and concerns about the paper economy spurred the greatest economic decline since the birth of the country. But P&G survived and went on to score lucrative contracts to supply necessities to the Union Army during the Civil War.